About British Mature Sex
---
What is British Mature Sex?
British Mature Sex is Britain's biggest mature adult dating and mature sex contacts community. Think of it as a Tinder for MATURE SEX! Just create your free account and start finding like-minded men and women near you looking for casual mature sex, nsa (no-strings-attached relationship), fuck-buddies, one-night-stands and friends with benefits.
Finding like-minded horny people is easy. Just sign-in and search for members in your area. If someone appeals to you you can view their profile, look at their photos send send them a discreet and private message or a flirt to get the ball rolling!


Website owner & founder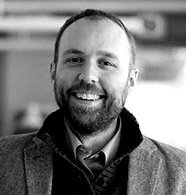 British Mature Sex was founded by Gerry Francis. Gerry worked in the IT industry for many years which meant long unsociable hours and little time to meet new people let alone date so he and a few of his IT colleagues decided to make a safe and secure website for like-minded people to find each other and meet for casual no-strings relationships.
With their IT and security background Gerry and his team were able to build a simple but very secure and fast dating website. Within a few months it quickly took off with new members joining every minute, 24 hours a day. While BMS is about fun and sex, Gerry has maintained to this day that it should also be safe and secure.
Gerry's team has changed since those early days but they continue to add new features to the service.
Why choose British Mature Sex?
As you probably know there are many dating websites out there. Some good, some bad. British Mature Sex is the best. Not only are we the largest sex contacts website in the UK but our platform works! Also, we won't tie you into a contract or a subscription. We will never ask you to pay a monthly fee. You can leave whenever you like, without any cost. So feel free to try us out and if you dont like the website you can just deactivate your account no questions asked. It's that simple. Choose British Mature Sex for local mature sex contacts.
Who are we?
British Mature Sex is part of the Infinite Dating network which was established in 2010 and has quickly grown to one of the UK's largest sex contacts network and adult community - if not the largest. It was started by Gerry who was active in the dogging and swinging seen but was not satisfied with the adult services and communities that was available at the time so he decided to build his own network of like-minded men and women looking for casual sex and it took off from there.
Across the network we now have a friendly and knowledgeable team of customer support staff headed up by Susie T and an ever expanding technical department headed up by Mike and Ivan P to make sure everything keeps ticking along and new features are added regularly to improve your user-experience. The network has also taken on a dedicated system security officer to make sure all our servers are protected and your data is safe.
Is British Mature Sex safe to use?
Our platform is disreet and secure. All typles of people in different situations use our website - some married, some separated, some in relationships - so its important that we keep the platform discreet, anonymous and safe to use. No private information will ever be published and you are able to contact other members anonymously. Our servers are fully protected with the latest firewalls and virus protection ensuring your information is always protected and never vulnerable.
For more information visit Website security.
Which areas do we cover?
British Mature Sex is part of an established casual dating network so we have memebers all over the country covering all major UK towns and counties. View our county listing page to browse mature sex contacts in your county.
Contact us
If you have any questions or any concerns feel free to contact our customer support team who will answer any queries you may have.